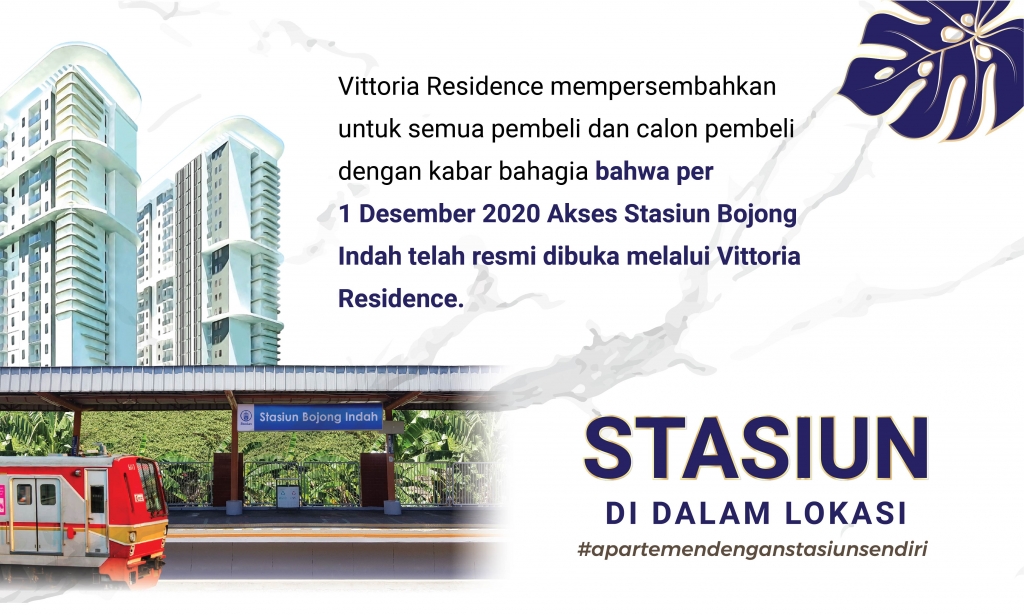 Peresmian Pembukaan Akses Stasiun Bojong Indah
Kabar Gembira untuk kita semua! Kini telah resmi dibuka akses menuju Stasiun Bojong Indah LANGSUNG dari Vittoria Residence yang dapat memudahkan kamu kemana saja dengan transportasi umum yang sangat mudah dijangkau #OneStepLiving.
VITTORIA RESIDENCE
– Balanced Urban Living –
Enhance People Life, Embrace With Nature
Vittoria Residence is an apartment that located in the heart of the city of West Jakarta, Daan Mogot KM 13,8 and is built on a 1,2 Ha land with 35% of the construction dedicated for green area with a resort concept that combines the nature and community into a balanced harmony that gives a positive impact. Besides, Vittoria Residence is the first occupancy which uses the concept of property development that is directly intergrated with public transportation (TOD Transit Oriented Development) for more information, visit this article.